What Is A Smart Charger?
Reddit Books, 2 years ago
5 min

read
229
Smart Charger batteries are chargers that offer two advantages: care for the batteries they charge and the number of batteries they can charge at once. Smart chargers can offer the possibility of charging one or more batteries that have different charging modes or different phases within the charging process to extend the life of the batteries much longer.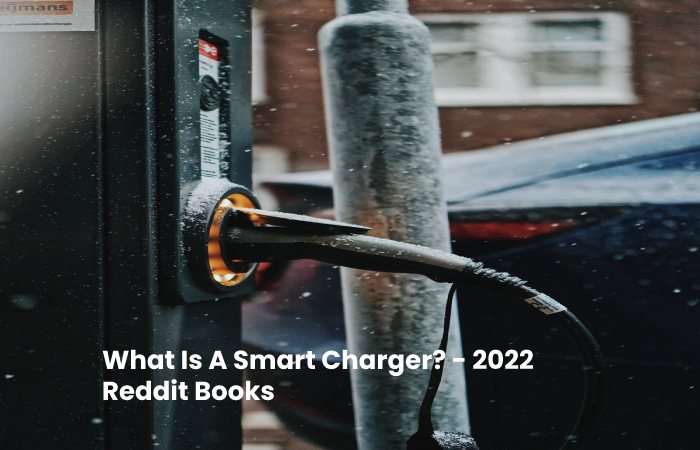 They are usually in connection with the battery throughout the process to control if it is fully charged, if it overheats, a fan or some type of internal cooling is activated. To do this, they have a control circuit that ensures that the battery is protected at all times and prevents overcharging or undercharging of the battery, they are protected against reverse polarity, they are automatic and anti-sparking.
Another advantage is that some offer different charging modes for different types of battery in a compatible way in the same charger.
What Are Smart Charger For?
Smart chargers are faster and safer , therefore more efficient, as well as taking much better care of the batteries they are charging. Therefore, they are an essential element among the accessories of photographers and technicians.
Advantages And Disadvantages Of Smart Charger
As you can imagine, among the advantages of smart chargers is the much faster charging of batteries compared to standard ones. The battery status check functions, and also the compatibility. In the same charger you can charge different types of batteries, whether we are talking about their shape or the type of material: lithium, nickel, etc.
In addition to charging more efficiently, smart chargers give you a lot more information about the charging process.
Take care and check the charging process to protect the battery or cell
They are safer and protect the battery.
Among the drawbacks, the truth is that only the price comes to mind, more expensive than a "normal" charger because they do not have any technical disadvantages.
The best smart chargers
Nitec ore and Newell: Leaders in Smart Chargers
Both Newell and Nitec ore are the undisputed market leaders in the creation and design of smart chargers. Both companies offer solutions to all types of chargers, including chargers for cars including Tesla, chargers for computer and audiovisual equipment such as lamps, cameras and mobile phone batteries.
They are the big brands if you are thinking of buying a smart charger. So, let's see the characteristics of each of them.
Nitec ore: Leader in Smart Charger
Nitec ore as a brand stands out for its creativity with more than 100 patents, many awards for its design and capabilities such as the grand-slam award of the American International Design Excellence Awards (IDEA), German iF Design Award, Red Dot Design Award granted to designs original and functional or the Japanese G-Mark (Good Design).
Let's See Some Of Its Most Outstanding Features:
Nitec ore smart chargers offer all the necessary information and parameters: they indicate the real battery charging time, display the battery status,
charging voltage or battery temperature. Thanks to the different parameters we can have more control of what happens and we can monitor the load at a glance.
Nitec ore chargers are made with flame retardant materials so they don't get as hot. And if there is a problem with overcharging they don't burn . In addition to the materials, its design and structure is specially designed for better heat diffusion throughout the device. All with the idea of avoiding overheating and improving heat dispersion.
Nitec ore smart chargers are ultra compatible. That is, they have a charging system that automatically adapts or is compatible with batteries of different chemistries and sizes . Including Li-ion, Ni-MH, Ni-Cd and LiFePO4.
They also have multiple connection options. For example, Nitec ore's smart chargers for camera. Batteries charge up to two batteries through their USB connection through a QC 2.0 port. It can also be connected to a USB adapter connected to the network, or a power bank. Various options that allow us to charge the batteries in a room connected to the network. But also in the field or on the street offering different alternatives, versatility and capacity for movement.
An Example Of This Is The Nitec ore SC4 4-Port Smart Charger Battery
Nitec ore chargers for IMR, LiFePO4, NiMH, Ni-Cd batteries, for size AA, AAA and C. Among other most common batteries available in various formats
can be charge at different speeds depending on the version of the charger indicate in mAh up to 3000mAh. This model, Nitec ore SC4 is a spectacular example of this since it supports up to 3000 mA. In a single port.
All of these Nitec ore benefits made possible by its intelligent internal circuitry. That detects the optimal CC, CV, and dV/dt charge mode for each battery using an individual microprocessor. By detecting the type of battery. The smart charger feeds it in the most appropriate way for each cell or battery. Until it reaches the ideal maximum charge.
Also Read: Intelligent Batteries And Chargers: Your Purchase Is Essential
Upon reaching it, turn off the power and finish. So much so that this smart charger can diagnose and identify faulty batteries, protect against overcharging, incorrect installations, short circuits. In addition to being able to activate depleted lithium ion batteries with a protection circuit.
Related posts