Fitness Girls With Amazing Bodies
Reddit Books, 1 year ago
6 min

read
438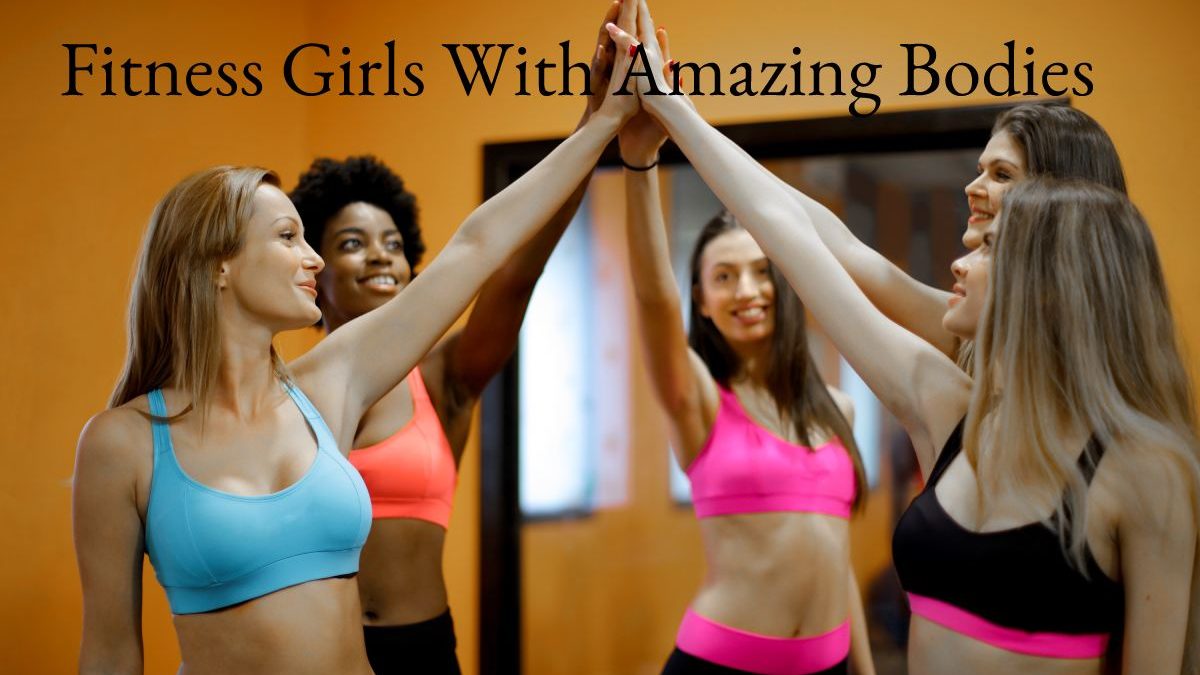 Fitness girls spend hours in the gym, eat healthily, and stay away from vices corrupting the body, such as cigarettes, drugs, or alcohol. The ones we have chosen here are those that work your body just enough to make it look gorgeous—maintaining femininity while standing out for its muscles.
How is Fitness Changing Women's Bodies?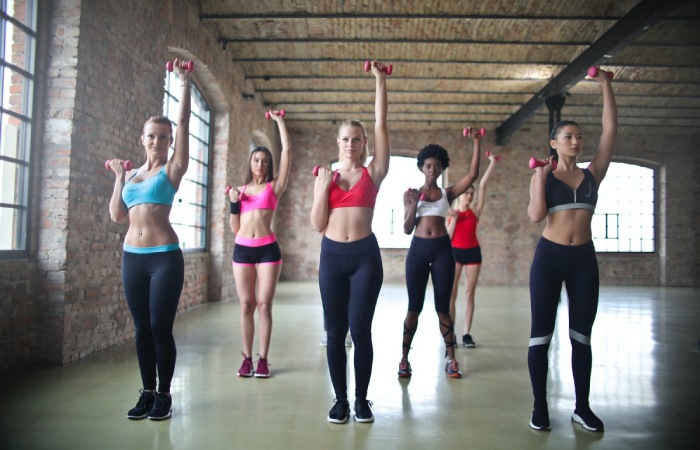 Instagram stars are creating a female role model that is not without risks, both for physical appearance and mental health.
Social networks have replaced other traditional showcases of the female body, such as fashion magazines or television. If we pay attention to the trends that stand out in them, the mannequins with marked clavicles do not seem to be the paradigm that proliferates today as it happened in the past. So, the new direction focuses on sculpted and toned bodies resulting from diet and exercise. The queens of Instagram are the so-called 'fitness model,' who populate the network with tips that range from preparing healthy recipes to innovative training plans or tricks on yoga, pilates, or well-being.
9 Steps To Follow To Become A Fitness Girl
If you think that achieving a life full of movement, beauty and health is complex, you are wrong.
You have to remember that perseverance will be your best friend as you try to accomplish that goal. Faced with the insistent question of how to be a fitness girl without dying trying, follow these simple instructions. You will see that nothing is as complicated as it seems:
Start with a low-intense exercise routine.
Healthy food: your best friend on the road to a fitness body
Always hydrate properly
Rest is also essential
Say "no" to sugar
Motivate continuously
Other options include swimming, riding a bicycle, or practicing yoga
Dress in comfortable clothes and feel beautiful
Be persevering
Inspiring Fitness Girls
These girls take care of their bodies and work on them based on hours and hours in the gym and a healthy diet.
MASSY ARIAS
Miss Arias is a personal trainer, but she also trains them to her way of understanding life and fitness, where you don't have to adapt to fitness but to your life. That is why you will see very healthy, healthy posts in which the followers expect to learn to eat and train well. In addition, in her profile, you can see many exercises that she does and that you can adapt to your workouts.
ALICE MATOS
Alice Matos is not just an Instagram profile dedicated to fitness; she is an accurate reference. In addition to being a fit influencer, she is a businesswoman since she has her clothing brand and pursues the career she studied, journalism. She is one of the fastest-growing women in her industry.
ANLLELA SAGRA
Anllela took her first steps in fitness after wanting to be a model and seeing how she was criticized for her extreme thinness, so she decided to take action forward and get a more robust and muscular body. After a few years, she met an athlete who encouraged her to participate in competitions, where she became a great professional.
PAIGE HATHAWAY
This fit girl had a tough childhood due to her physical condition, which created an excellent complex for her. Until she met Show Fitness, a contest that motivated her to change, and after only four months, she was a different woman. Since then, she has not only worked in the fitness and nutrition sector, but she has helped the rest to improve.
ANA CHERI
Ana Cheri is a fitness model on Instagram, where she has 10 million followers and another five on her Facebook account. She is a sports lover, specifically sports and weight training, earning her many contracts with nutrition and sportswear brands. This young woman is from California, United States, and is 31 years old.
JACQUELYN KAY
Jaquelyn Kay is a popular Women Tri-Fitness competitor, model, and award-winning modeler. She trains in the technique and philosophy of Cross Fit. According to her account, she only competes with herself.
LYZABETH LOPEZ
Lyzabeth Lopez is a personal trainer, aerobics, and gymnastics instructor. She is also a specialist in holistic nutrition. She is also a professional dancer and a football cheerleader, and appeared on numerous magazine covers, as well as on television.
KELLY GONZALEZ
Kelly Gonzalez is a fitness model, certified personal trainer, and health and fitness writer. She graduated from John Hopkins University with a master's degree in exercise and health promotion. She describes herself as a fitness student and is constantly learning through her Fit in Fitness business, which is a personal training boot camp with motivational seminars.
JENNIFER-NICOLE LEE
Jennifer Nicole Lee was born in 1975 and is a fitness model and an actress, motivational speaker, and writer on these topics. She's a fitness guru. It was on the cover of famous fitness-themed magazines on more than 40 occasions. She has also launched an entire line of specialized swimwear and workout clothing.
MARZIA PRINCE
Marzia Prince is a fitness girl and also a trainer. She is famous for being part of the IFBB (International Federation of Bodybuilding and Fitness) Bikini Pro. Although Marzia currently offers physical exercise as a specialty and registered nurse. She is a vegetarian and also a fan of the paleo diet, which seeks to eat food naturally.
JAMIE EASON
Jamie Eason is a former American Football cheerleader and a famous finesse model. She has produced several exercise videos and professes the belief that exercise is a fountain of youth. She is an official model for BodyBuilding.com. It was on the cover of several fitness magazines and the winner of the World's Fittest Model in 2006.
LAIS DE LEON
With nearly 1 million supporters on her Instagram account, this young Brazilian of Panamanian descent has risen in the fitness world after a workout she did with basketball player Lebron James went viral. Her fame grew from that instant on; she now sells her training programs through her YouTube channel and page.
JEN SELTER
But if we have to talk about a true Instagram star, we have to talk about Jen Selter. This girl has burst onto the internet with tremendous force, mixing two worlds as attractive and compatible as fitness and social networks. Looking at photos of her, she will seem normal to you that she has almost 6.5 million followers on Instagram. Her butt is already considered one of the best on the planet.
Conclusion
Taking care of the body through total exercise and fitness is one more way of taking care of our appearance, no matter how old we are. Women in the fitness environment go further and through fitness, shape spectacular bodies, incredible bodies. Here in Training Routines, we will show you the best fitness girls.
Also Read: Manga Panels To Color
Related posts